General
Q: Is Lancaster Safety Consulting, Inc. affiliated with OSHA?
A: NO. Lancaster Safety Consulting, Inc. is a private, family-based firm. However, we do interact with OSHA in several ways, including assisting our clients with inspections and participating in OSHA's Voluntary Protection Program (VPP). On April 30, 2010, Lancaster Safety Consulting, Inc. became the first company in OSHA's Region III to be awarded the STAR Mobile Workforce achievement by OSHA.
Q: My company has a high turnover rate; am I required to train my new hires?
A: Yes, it is recommended that new hires are trained before starting work. OSHA requires employers to train an employee to recognize any hazard they may encounter in the workplace. LSCI offers several tools including online new hire training.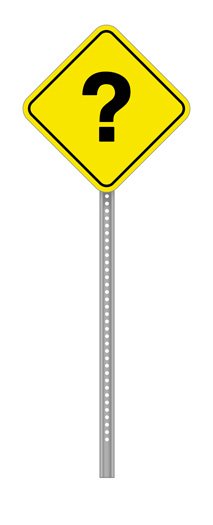 Q: My employees are spread out and getting them all in one location is a challenge; what are our options?
A: Lancaster Safety can arrange multiple training sessions, visit separate sites, or even conduct a live online training. We are very flexible and can accommodate virtually any schedule.
Q: Can my company get fined even if we only have one employee?
A: Yes, although there are some exemptions for employers with 10 or fewer employees such as recordkeeping and planned inspections, an employer with just one employee must still comply with the applicable OSHA standards. To learn more about which standards apply to your company's operations please contact us.
Q: My company is working for a general contractor; who is responsible if OSHA shows up?
A: Each employer is potentially responsible! Please contact us to learn more, or refer to the OSHA multi-employer workforce policy.
Q: My company was issued citations stemming from a recent OSHA inspection; what experience does LSCI have with helping establishments who have been cited by OSHA?
A: LSCI's consultants are highly qualified and have helped hundreds of clients each year. We not only provide support at the informal conference but also assistance with the citation abatement process.
Onsite Safety & Health Training
Q: Can LSCI come to our location?
A: Yes, we typically hold training at our clients' places of business. We can also arrange a convenient offsite location or utilize our corporate training center.
Q: Does LSCI provide training for individuals?
A: Yes, our online training is most cost effective in this case. We also can send one of our qualified trainers to the company's location.
Q: If there are less than 3 employees in attendance, can we still hold a 10/30 hour class in person?
A: No, OSHA requires a minimum of 3 students and no more than 40 per class (unless preauthorized by an OSHA Outreach Center).
Q: Is it possible to conduct a 10 hour training in one day?
A: No, OSHA has set a maximum training length of 7.5 hours per day. This criterion is also effective for the 30 hour training.
Q: How much are LSCI's services?
A: LSCI prices its services based on numerous factors. Safety should not be thought of as an expense but rather an investment. A recent study published by the National Safety Council determined that for each dollar invested in safety, a three to six dollar return on investment is realized. To get an estimate, please contact us or call our toll free number, 888-403-6026.
Written Programs
Q: I'm a small employer; am I required to maintain an occupational safety and health program? If so, does it have to be written, or can it be verbal?
A: Yes, even employers with as few as one employee must develop, implement, and maintain an occupational safety and health plan to protect their employees. Several factors determine whether a safety and health plan must be written or can be conveyed verbally. Please contact a Lancaster Safety consultant at 888.403.6026 to discuss your company's options.
Payment
Q: How do I pay for LSCI's services?
A: LSCI accepts checks, ACH payments, EFT, VISA, AMEX, or MasterCard. We also offer payment plans; please call your sales representative for more information.